The Hong Kong PRINTING & PACKING FAIR is Asia's leading printing and packaging exhibition. The exhibition provides highly competitive price products and high quality and efficient service. The exhibition covers all major areas of the industry, from printing and packaging solutions, materials and integrated printing logistics services.
On 19 April, 2023 ,the Hong Kong International Printing and Packaging Exhibition,was  launched at the Hong Kong Convention and Exhibition Centre. As the pioneer company in the bagasse pulp molded bio-degradable disposable tableware industry, Qiaowang also participated in this fair to actively communicate with customers who engage in the Environmental protection packaging industry.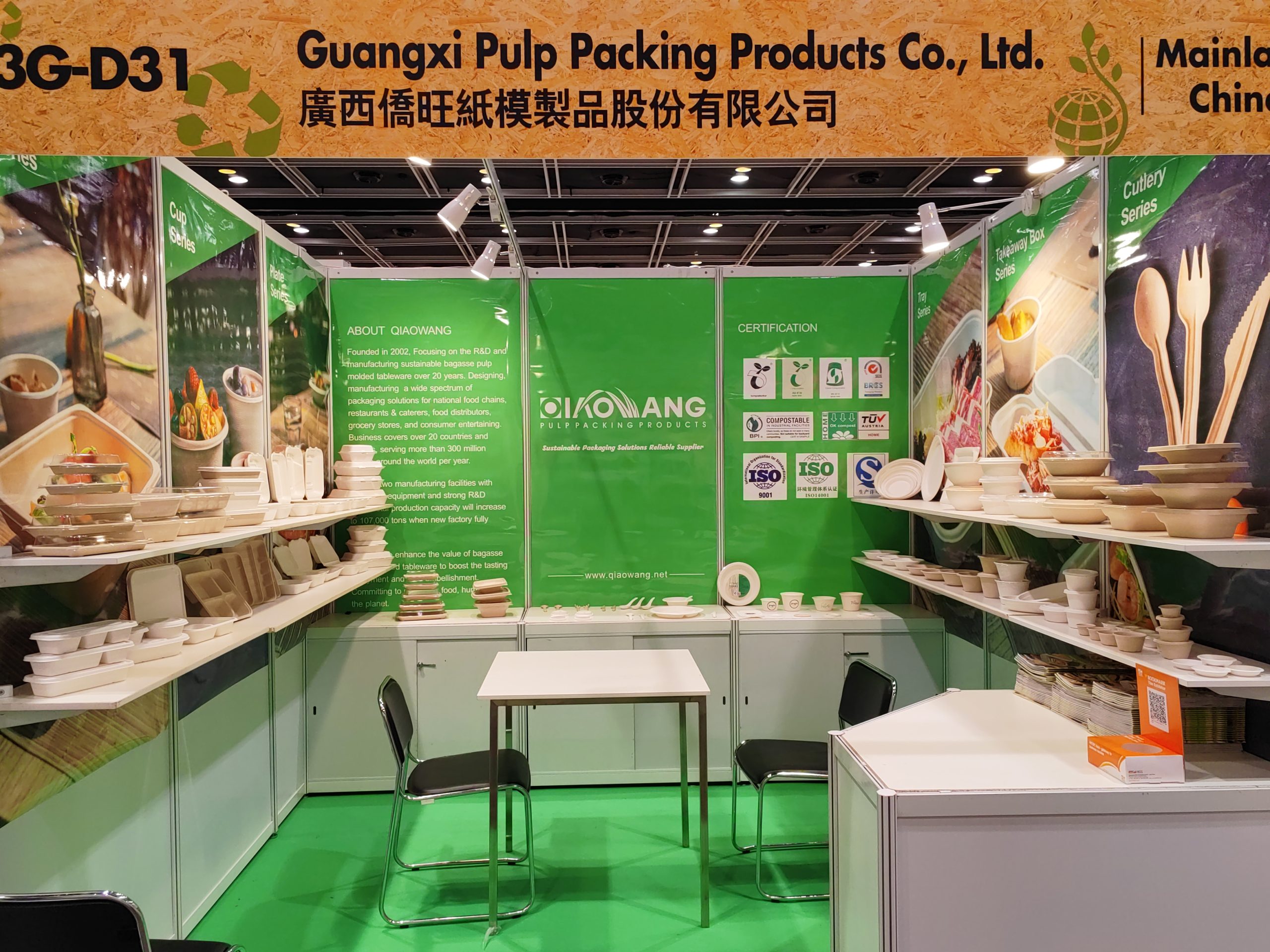 pic of Qiaowang 's booth in HKPP
Hong Kong International Printing and Packaging (known as HHPP) takes Hong Kong as the bridgehead. Qiaowang Company chooses this exhibition as the first station to connect with foreign customers, mainly to meet customers that cannot attend the " the 133rd Canton Fair in 2023″ due to visa or other reasons. In this exhibition, Qiaowang's environment-friendly paper mold products are favored by customers from Canada, Britain, Netherlands, Philippines and Hong Kong local customers.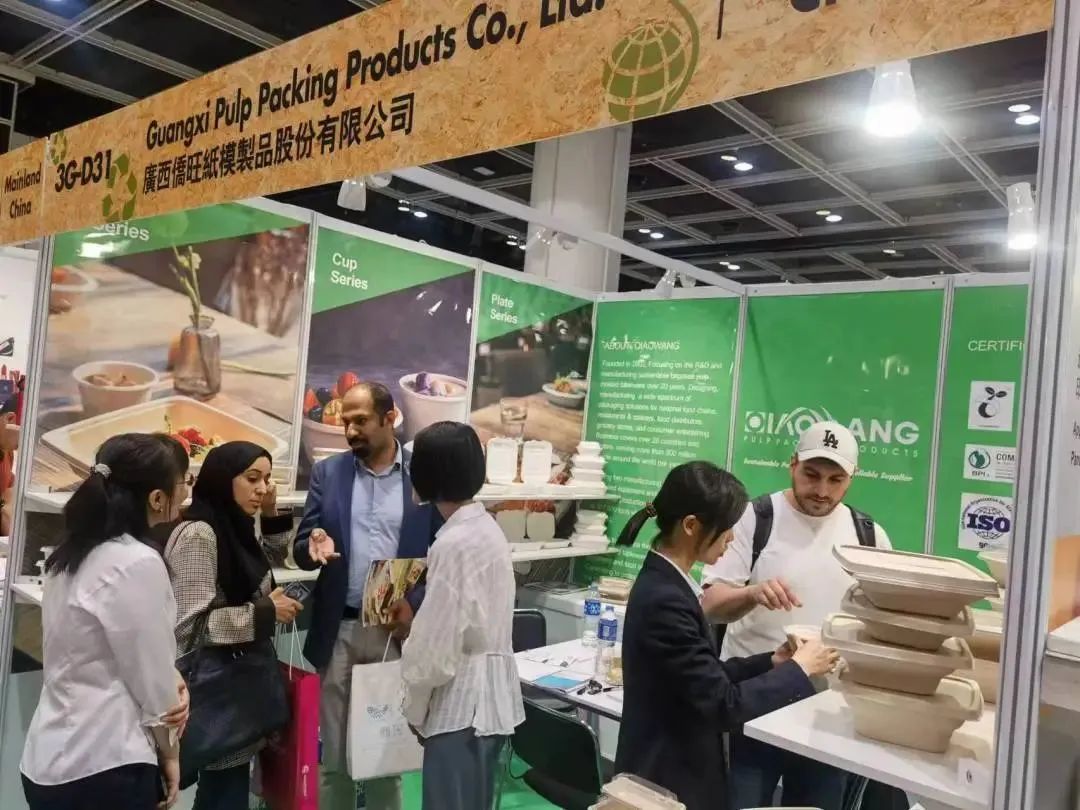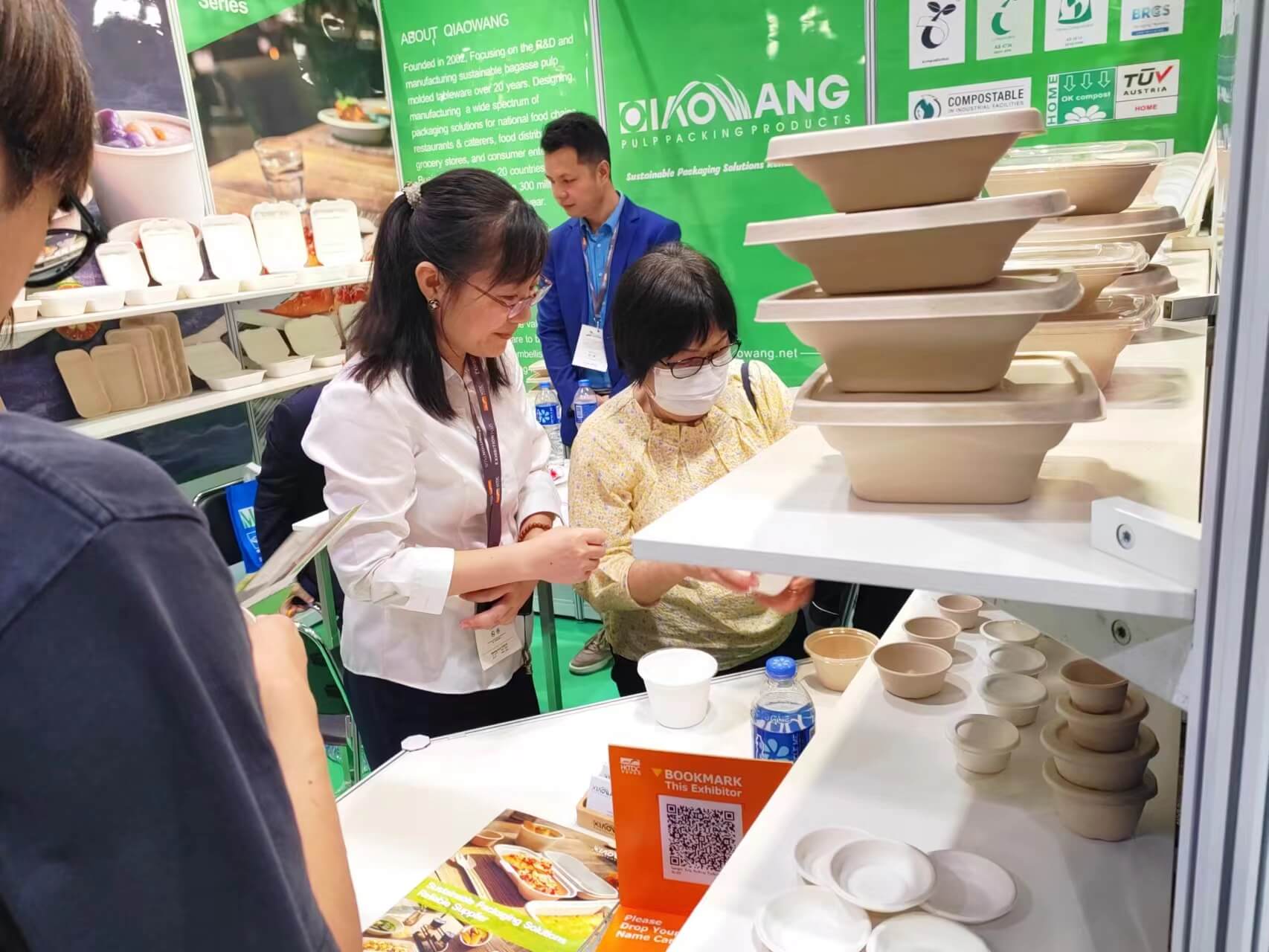 During the exhibition , team from Qiaowang full of feelings :   "With the news that Hong Kong will apply the plastic ban in July 2023, several local customers have also stepped up their search for alternatives to plastic cutlery. We hope to help more enterprise with our biodegradeble tableware ,that is a reliable choice ", said Angela Ling, assistant general manager of Qiaowang who also participated in the exhibition.
Edited by Wendy Wu