Qiaowang is a renowned brand that specializes in the manufacturing and supply of sustainable food packaging solutions. With a strong focus on research and development, we have been at the forefront of producing high-quality bagasse takeaway boxes for over two decades. Our commitment to sustainability and eco-friendly practices has made us a trusted choice for wholesalers and agents looking for innovative packaging solutions.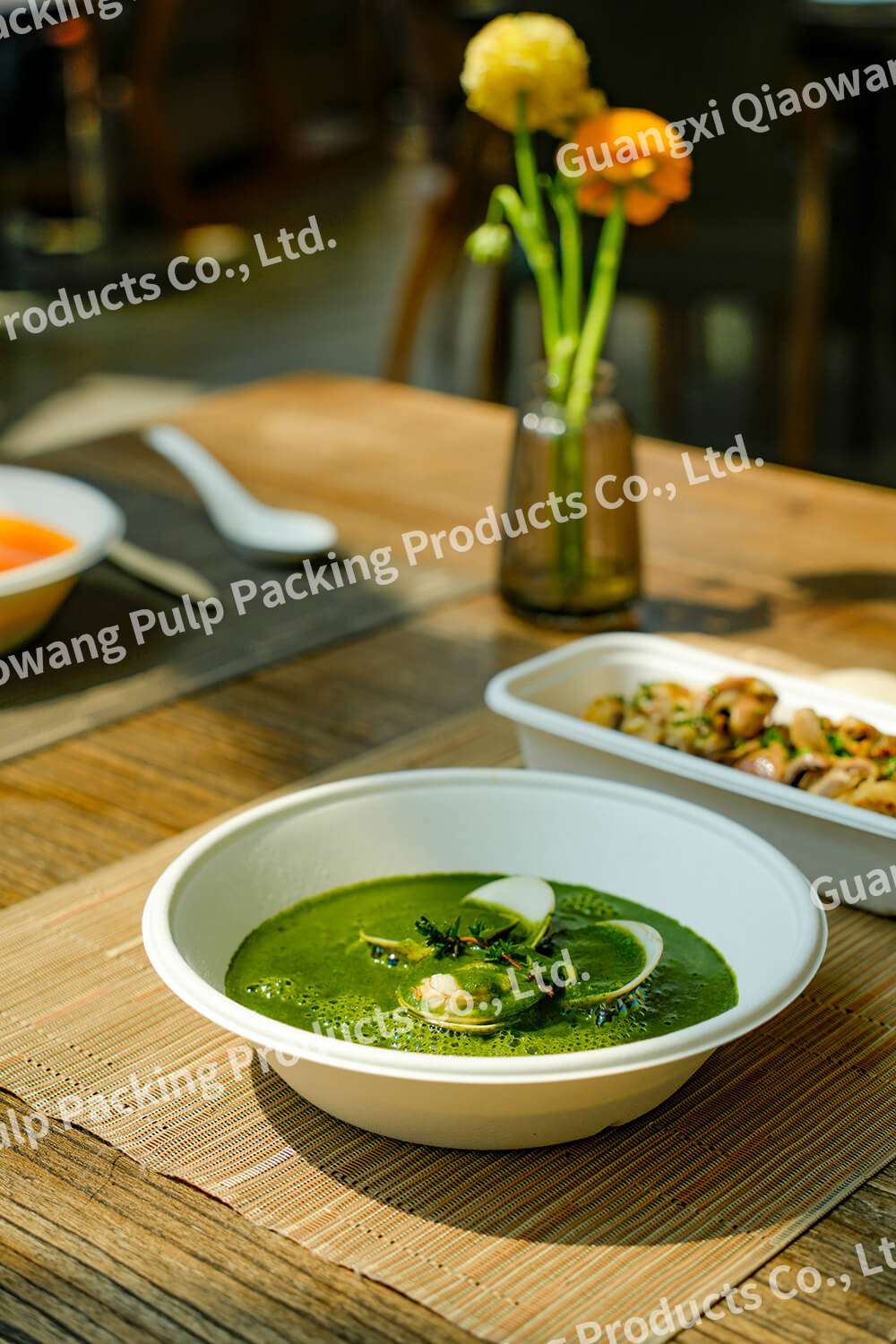 Convenience Meets Sustainability
At Qiaowang, we understand the importance of convenience in the fast-paced world of food service. Qiaowang bagasse takeaway boxes offer the perfect balance between convenience and sustainability. Made from 100% plant-based bagasse, these boxes are fully compostable and biodegradable, making them an excellent alternative to traditional plastic containers. They are designed to keep your food fresh, whether it's hot or cold, without compromising on the environment.
Eco-Friendly Takeaway Solutions
When it comes to takeaway food, choosing eco-friendly packaging is crucial for both the planet and your business. Qiaowang's bagasse takeaway boxes are an ideal solution to reduce the carbon footprint of your food business. By opting for our sustainable packaging, you are taking a step towards a greener future. Our boxes are made from bagasse, a by-product of the sugarcane industry, which would otherwise go to waste. By utilizing this renewable resource, we contribute to the concept of a circular economy, minimizing the use of single-use plastics and promoting a more sustainable approach.
R&D Strength and Technical Excellence
At Qiaowang, our strength lies in our robust research and development capabilities. Our team of experts continuously strive to innovate and improve our products, ensuring that they meet the highest quality standards. We invest in cutting-edge technologies and advanced manufacturing processes to create takeaway boxes that are not only eco-friendly but also durable and reliable. Our commitment to technical excellence sets us apart in the industry, making us the preferred choice for wholesalers and agents seeking reliable and sustainable food packaging solutions.
Choose Qiaowang for Your Packaging Needs
When it comes to sustainable food packaging, Qiaowang is your trusted partner. Our commitment to environmental responsibility, combined with our expertise in bagasse pulp packaging, makes us the ideal choice for businesses looking to make a positive impact. We offer a wide range of customizable options to meet your specific requirements. Our dedicated team is here to assist you throughout the process, ensuring that you receive the best packaging solutions tailored to your needs. Choose Qiaowang and join us in embracing a greener and more sustainable future.
Conclusion
Qiaowang's bagasse takeaway boxes are the epitome of convenience and sustainability. With our innovative approach to packaging, we provide eco-friendly solutions that keep your food fresh while minimizing the environmental impact. Our R&D strength and technical excellence ensure that you receive top-quality products that align with your values. Choose Qiaowang as your partner in sustainable food packaging and together, let's pave the way towards a greener future. Explore our wide range of Qiaowang pulp packing options and make a conscious choice for the planet.