On April 4, 2023, the first overseas tour exhibition of the 20th China-Asean Expo Roadshow (Singapore) & Guangxi Export Fair opened. Many quality member enterprises of Singapore Chamber of Commerce and industry leading enterprises including strong state-owned enterprises and well-known large-scale private enterprises from Guangxi also participated in the exhibition. Qiaowang Company was delight to be  one  of them  .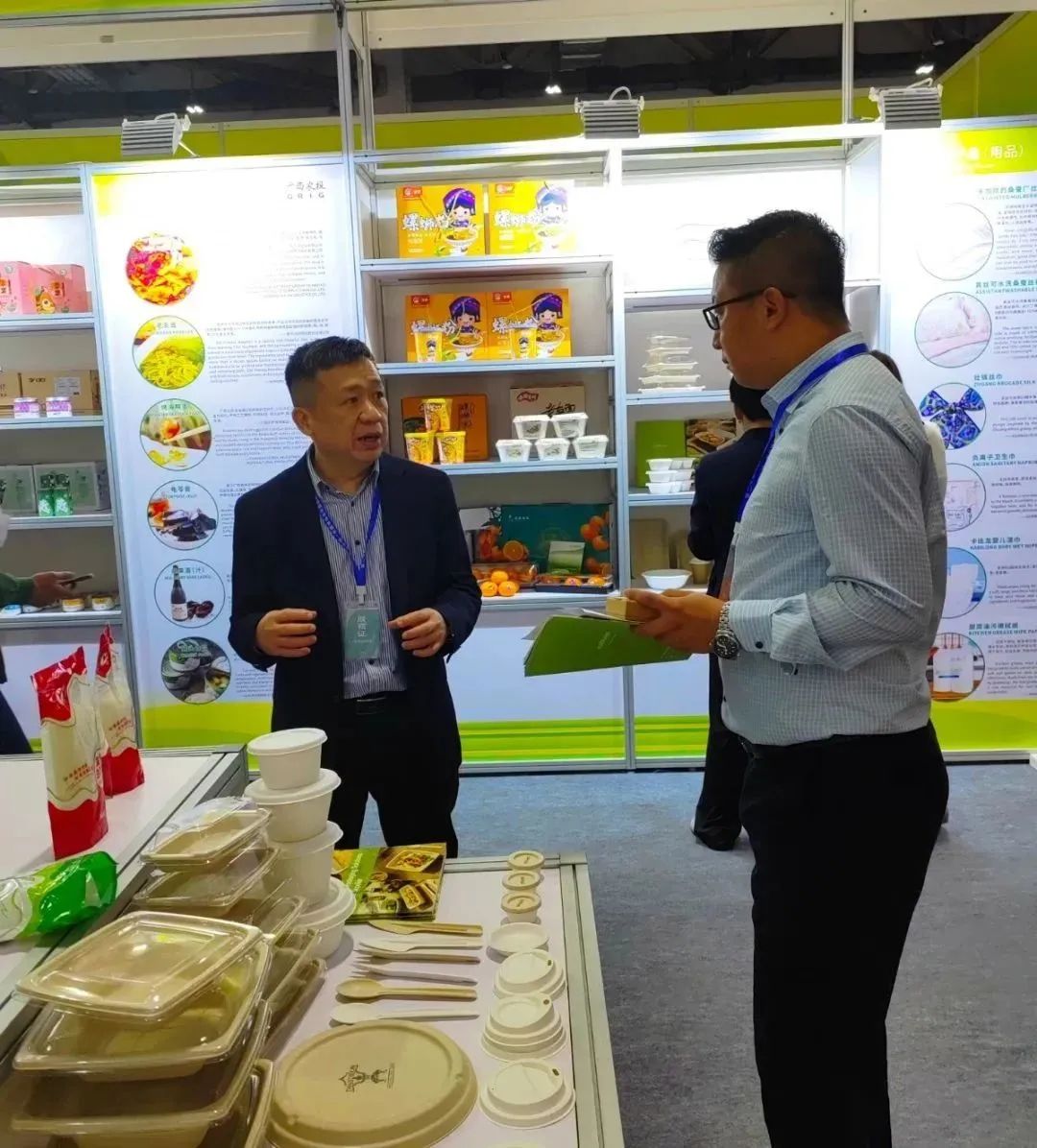 Michael Poon, Qiaowang 's chairman was talking about our new products. 
Last year,  Fu Haiyan, Minister of the Ministry of Sustainable Development and Environment(Singapore) , announced in Parliament that Singapore would strengthen its "plastic ban", which is intended to strengthen environmental protection. The fees collected from plastic bags will apply to  to support green projects. That is also a sign that the local authorities pay more attention to green packaging  to adress the global environmental crisis we face together.
Edited by Wendy Wu