Qiaowang is proud to present our innovative line of bagasse bowl, combining elegance with environmental responsibility. Our sustainable tableware solutions are designed to meet the demands of modern dining establishments while minimizing their impact on the planet. With a focus on eco-friendliness and quality, our bagasse bowls offer a perfect balance of style and sustainability.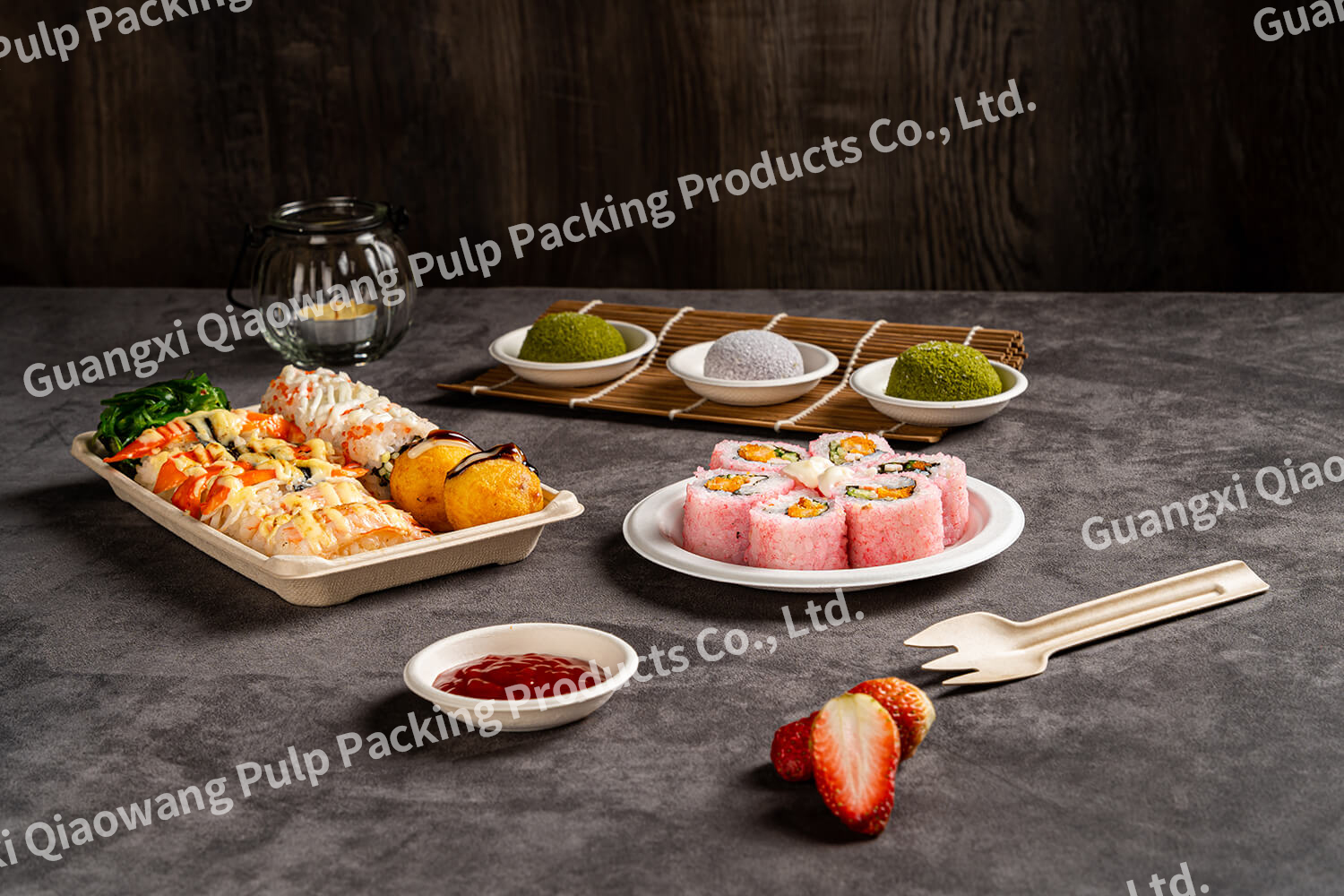 Elegant and Eco-Friendly Bowls
Qiaowang bagasse bowl is not only aesthetically pleasing but also made from 100% plant-based fibers, derived from sugar cane pulp. This natural material provides a chic and modern appearance, adding a touch of sophistication to any table setting. Whether serving salads, soups, or desserts, our elegant bagasse bowls elevate the dining experience and make a lasting impression on your guests.
Each bowl is meticulously crafted to ensure durability and functionality. They are oil-proof and waterproof, allowing you to serve a variety of hot and cold dishes without compromising their structural integrity. Our bowls are also microwaveable and refrigerable, making them ideal for busy fast-food restaurant chains and outdoor events. With Qiaowang's bagasse bowls, convenience and sustainability go hand in hand.
Sustainable Solutions for Every Dish
At Qiaowang, we understand the importance of environmental sustainability in the food industry. Our bagasse bowls are 100% compostable and biodegradable, making them an excellent alternative to traditional plastic or foam-based disposable tableware. By choosing our eco-friendly bowls, you contribute to reducing carbon emissions and promoting a circular economy.
The versatile design of our bagasse bowls allows for three-dimensional forming, providing ample space for various food presentations. We offer customizable options, including the ability to highlight your brand through printing, further enhancing brand recognition. Whether you run a food chain, a restaurant, or a catering service, our bagasse bowls offer a sustainable solution to meet your specific needs.
Conclusion
In conclusion, Qiaowang's bagasse bowls offer a perfect combination of elegance, functionality, and sustainability. With our commitment to producing high-quality eco-friendly tableware, we have established ourselves as a leading provider in the industry. Choose our products, and you choose a greener future for your business and the planet.
As a company, we take pride in our R&D strength and technical expertise, ensuring that our products meet the highest standards of quality and sustainability. We also offer OEM/ODM services, allowing you to customize our bagasse bowls to align with your brand identity. With Qiaowang's wholesale and supply options, you can confidently provide your customers with eco-friendly dining experiences.
Remember, Qiaowang pulp packing is the ideal choice for those seeking elegant and sustainable tableware solutions.