As the demand for sustainable solutions continues to grow, Qiaowang emerges as a leading provider of high-quality bagasse tableware and packaging. With a commitment to innovation and environmental responsibility, Qiaowang offers a diverse range of products that combine functionality, style, and eco-friendliness. From disposable bagasse molded tableware to compostable food packaging, we are dedicated to providing superior options for a greener future.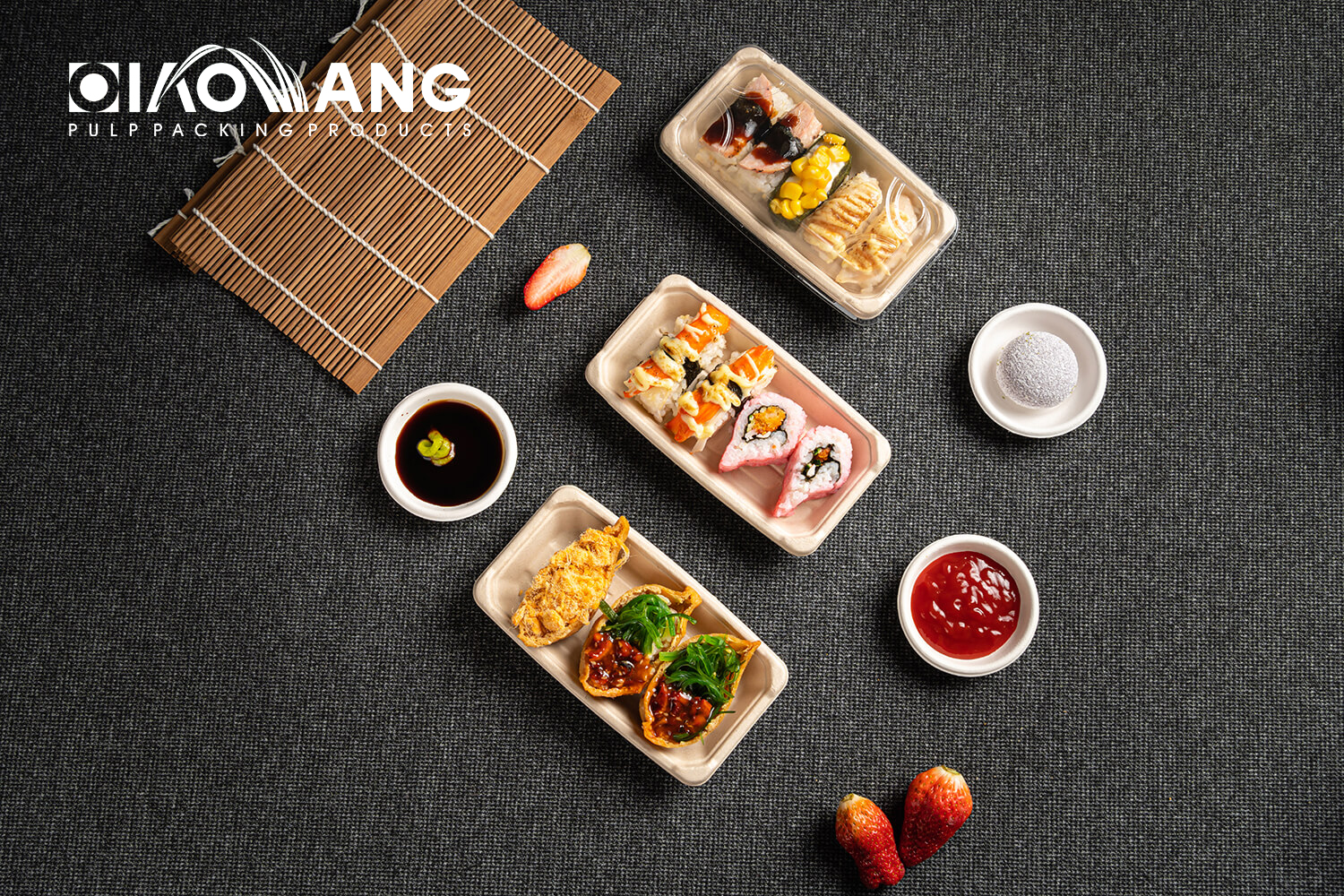 The Power of Bagasse
Qiaowang harnesses the power of bagasse, a byproduct of sugarcane processing, to create a sustainable alternative to traditional plastic tableware. Bagasse is a plant-based fiber that is 100% compostable and biodegradable, making it the perfect choice for eco-conscious individuals and businesses. By utilizing bagasse, Qiaowang offers products that align with the direction of reducing carbon emissions and meet the needs of international brands for sustainable development.
Our extensive range of bagasse tableware includes disposable molded plates, trays, bowls, cutlery, cups, and more. Each item is carefully designed to not only minimize environmental impact but also provide exceptional performance.
Elevate Dining Experience
When you choose Qiaowang, you can allow your customers to elevate their dining experience to a new level of sustainability and style. Our bagasse tableware offers numerous advantages that cater to the needs of your consumers.
Our tableware ensures a hassle-free dining experience, whether it's a quick meal at a fast-food restaurant or a grand event. The microwaveable and refrigerable properties allow for convenient packing and heating of food, perfect for busy restaurant chains and outdoor activities.
Furthermore, Qiaowang bagasse tableware is designed with a focus on aesthetics and customization. With the ability to be three-dimensionally formed, our products offer expandable space and can be easily customized to highlight your brand. This provides an excellent opportunity to create a memorable dining experience for your customers while showcasing your commitment to sustainability.
Our Commitment to the Business
Qiaowang is not just a manufacturer and supplier; we are your reliable partner of your business. With over 20 years of experience and capabilities, including production, product development, and customer service, we understand the unique needs of wholesalers and agents. We offer flexible order options, catering to businesses of all sizes, with low minimum order quantities and large-scale production capabilities to ensure timely delivery.
Additionally, Qiaowang provides extensive OEM/ODM services, enabling you to build and strengthen your brand. Our team of 30 professional R&D and quality control personnel is dedicated to providing solutions that help your products stand out in the market. Whether it's pat printing, retail packing, lamination, or the use of high-quality additives, we go above and beyond to promote your business effectively.
Conclusion
In conclusion, Qiaowang is your go-to choice for high-quality bagasse tableware and packaging solutions. By choosing our products, you contribute to the preservation of our planet while enjoying the benefits of exceptional performance and customization. Our commitment to the business, R&D strength, and technical expertise make us the preferred partner for wholesalers and agents seeking sustainable and reliable solutions.
Choose Qiaowang for a greener future and experience the excellence of our bagasse tableware and packaging. Together, let's make a positive impact on the environment while delivering outstanding dining experiences. Trust in Qiaowang's expertise and choose us as your preferred supplier of eco-friendly, sustainable, and innovative bagasse tableware. Join the movement towards a more sustainable future with Qiaowang pulp packing.