As a leader in sustainable food packaging solutions, Qiaowang is your reliable partner in building a greener future. With a strong focus on research and development and a commitment to environmental responsibility, we offer a range of innovative products that meet the growing demand for eco-friendly packaging. Our dedication to sustainability and our expertise in the industry make us the ideal choice for wholesalers and agents seeking reliable, high-quality packaging solutions.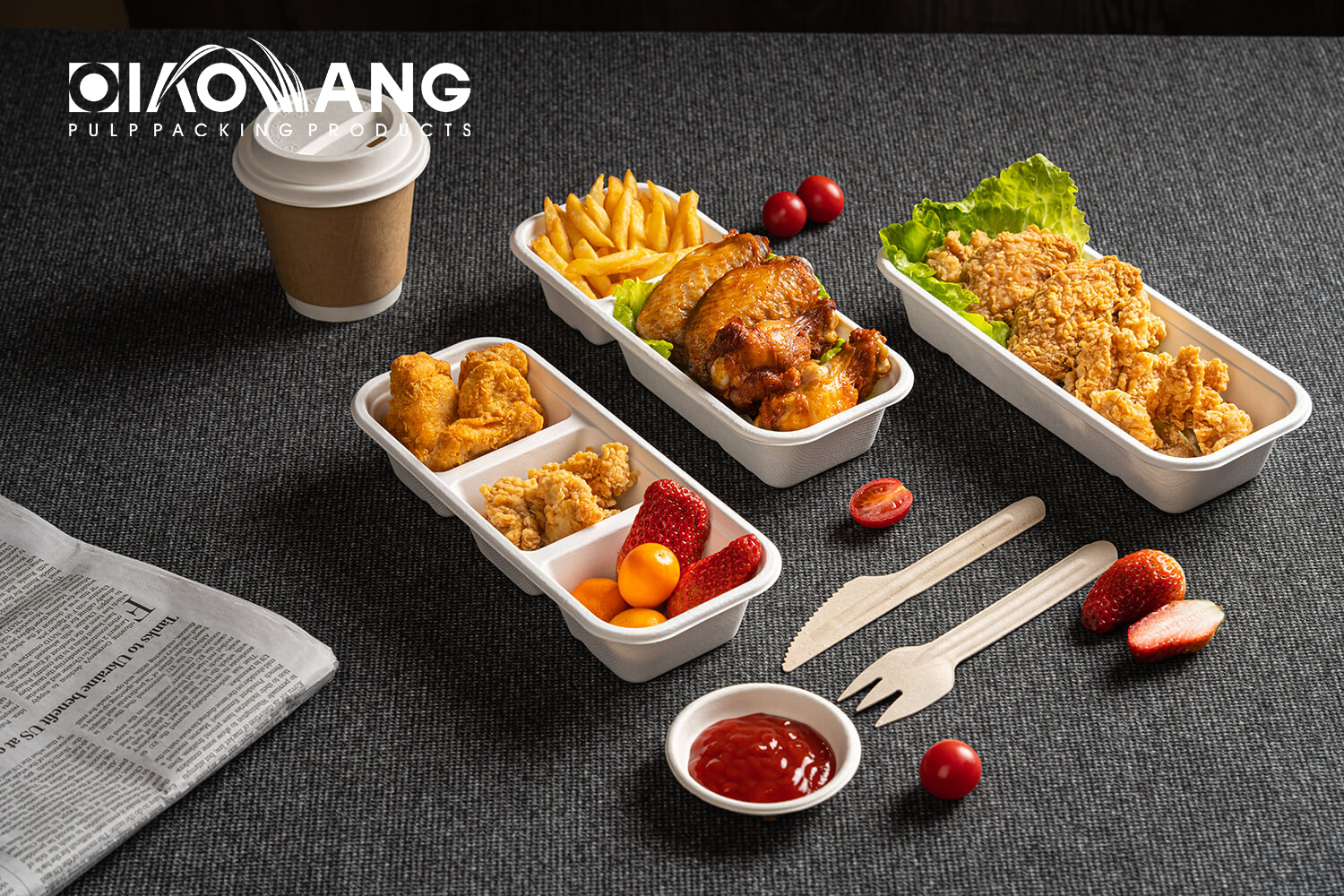 Green Packaging Revolution
At Qiaowang, we believe in the power of green packaging to revolutionize the industry and make a positive impact on the environment. Our sustainable food packaging solutions are crafted with utmost care, using 100% plant fiber derived from bagasse, a byproduct of sugarcane. By utilizing this renewable resource, we are able to create biodegradable and compostable tableware that serves as the perfect alternative to plastic products.
With a deep commitment to reducing carbon emissions, our products align with the global movement towards sustainable development. By choosing Qiaowang sustainable food packaging solutions, you not only contribute to a greener planet but also align your brand with the values of environmental responsibility and sustainability.
Building a Greener Future
Our dedication to sustainability goes beyond the manufacturing process. We continuously invest in research and development to enhance our product offerings and ensure they meet the highest standards of quality and functionality. Our team of experts combines technological advancements with innovative design, resulting in products that are not only environmentally friendly but also oil-proof, waterproof, microwaveable, and refrigerable.
At Qiaowang, we understand that every brand is unique, and customization plays a crucial role in highlighting your identity. Our three-dimensional forming capabilities allow us to create custom products that carry your brand's recognition. With the ability to print and highlight your logo and branding, our packaging solutions help you make a lasting impression on your customers.
Conclusion
In conclusion, Qiaowang sustainable food packaging is your reliable choice. With a strong focus on research and development, we offer a wide range of environmentally friendly products that cater to the needs of wholesalers and agents. Our commitment to reducing carbon emissions, promoting renewable energy, and contributing to a circular economy sets us apart in the industry.
Choose Qiaowang for our technological expertise, innovative design, and dedication to sustainability. Our products offer the perfect balance between functionality and environmental responsibility. Join us in the green packaging revolution and make a difference in the world.
Experience the excellence of Qiaowang's sustainable food packaging solutions and be a part of the Qiaowang pulp packing family today. Choose us for a greener tomorrow.