In today's fast-paced world, where sustainability is of utmost importance, Qiaowang stands as a leading bagasse packaging manufacturer, dedicated to providing reliable and eco-friendly packaging solutions. With our unwavering commitment to quality and innovation, we have established ourselves as a trusted partner for businesses seeking sustainable packaging options. At Qiaowang, we understand the importance of protecting the environment while meeting the demands of the market. Let us unveil the power of bagasse and explore the reliable packaging solutions we offer.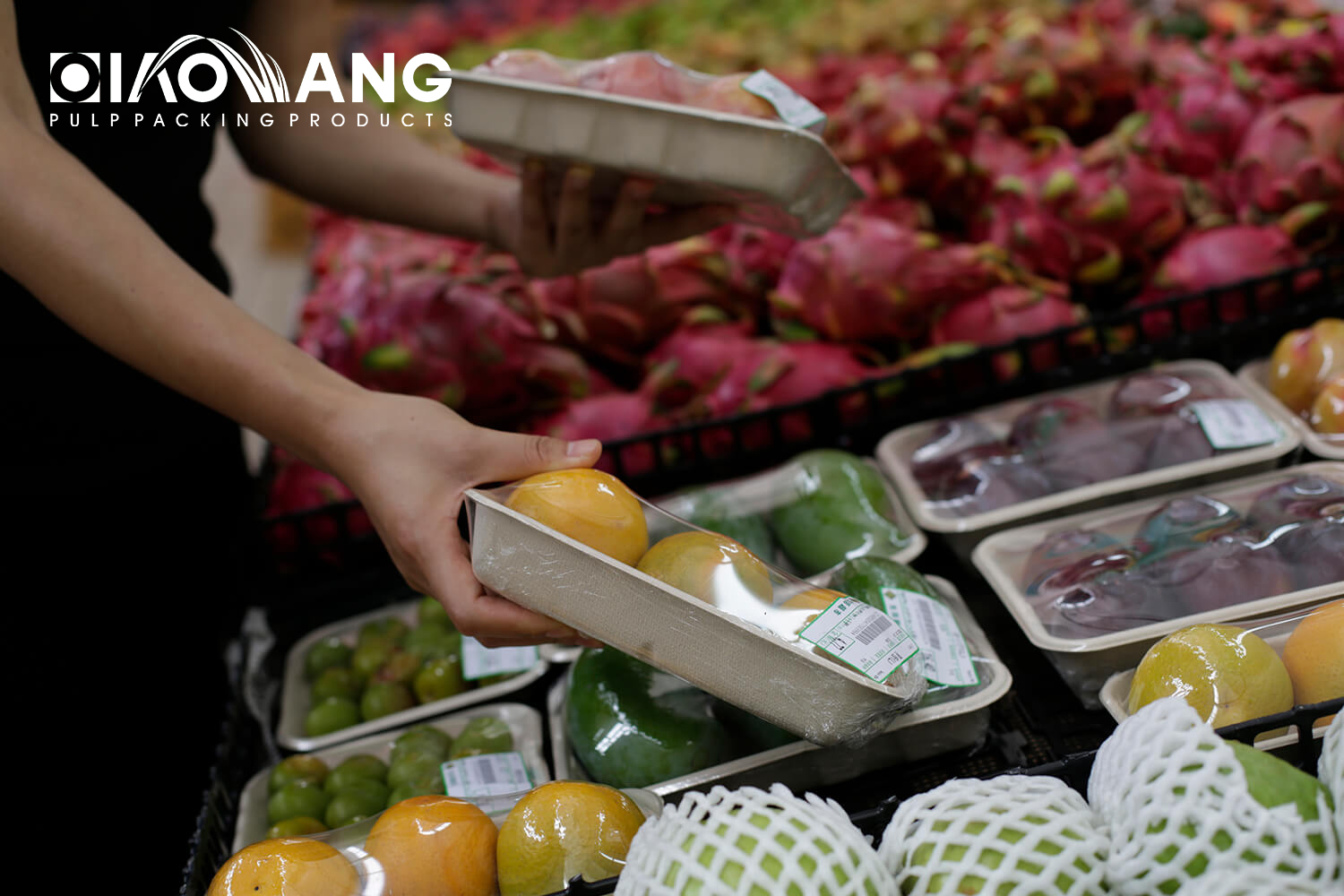 Unleash the Power of Bagasse
Bagasse, derived from sugar cane fibers, serves as the foundation of our sustainable packaging solutions. As a byproduct of the sugar cane industry, bagasse possesses remarkable characteristics that make it an excellent alternative to traditional plastic packaging. Its 100% plant fiber composition ensures that our products are entirely compostable and biodegradable, reducing the burden on our planet. By choosing Qiaowang, you are making a conscious choice to embrace a greener future.
Our products are not just environmentally friendly; they also offer outstanding performance. Designed to be oil-proof and waterproof, our bagasse packaging is capable of safely storing a variety of food items, from hot and spicy dishes to chilled delicacies. Whether it's a bustling fast-food chain or an outdoor event, our packaging solutions are microwaveable, refrigerable, and conveniently cater to the needs of diverse businesses. Qiaowang empowers you to serve your customers with convenience, efficiency, and a clear conscience.
Reliable Packaging Solutions
At Qiaowang, our strength lies in our robust research and development capabilities. With over 20 years of experience, our dedicated team of experts continuously strives to enhance our packaging solutions, meeting the ever-evolving needs of the market. We pride ourselves on our technical expertise, ensuring that our products meet the highest standards of quality and functionality.
Choose Qiaowang as your bagasse packaging manufacturer, and you gain access to our extensive range of products. From disposable bagasse molded tableware to compostable food trays, plates, cups, bowls, and cutlery, we offer a comprehensive selection to meet your specific requirements. Our customization options allow you to showcase your brand's identity through personalized printing, highlighting your commitment to sustainability. With Qiaowang by your side, you can confidently elevate your brand's image while reducing its environmental impact.
Conclusion
In conclusion, Qiaowang stands as your trusted partner in the world of sustainable packaging. With a focus on wholesale and supply, we cater to businesses seeking reliable and eco-friendly packaging solutions. Our R&D strength and technical expertise ensure that our products exceed expectations, offering superior performance and environmental responsibility. By choosing Qiaowang, you align your brand with the values of sustainability, making a positive impact on the world.
When it comes to bagasse packaging manufacturer Qiaowang, we offer comprehensive solutions, unparalleled quality, and the assurance of an experienced manufacturer. Let us embark on a greener journey together, making a difference one package at a time. Explore the world of Qiaowang pulp packing and unlock the potential of sustainable packaging for your business.