In today's world, where sustainability is of paramount importance, Qiaowang stands at the forefront of the sustainable food packaging revolution. As a leading manufacturer and supplier, we are committed to providing innovative and eco-friendly solutions that help businesses reduce their environmental footprint. With our compostable food packaging, we are redefining the concept of eco-friendly packaging.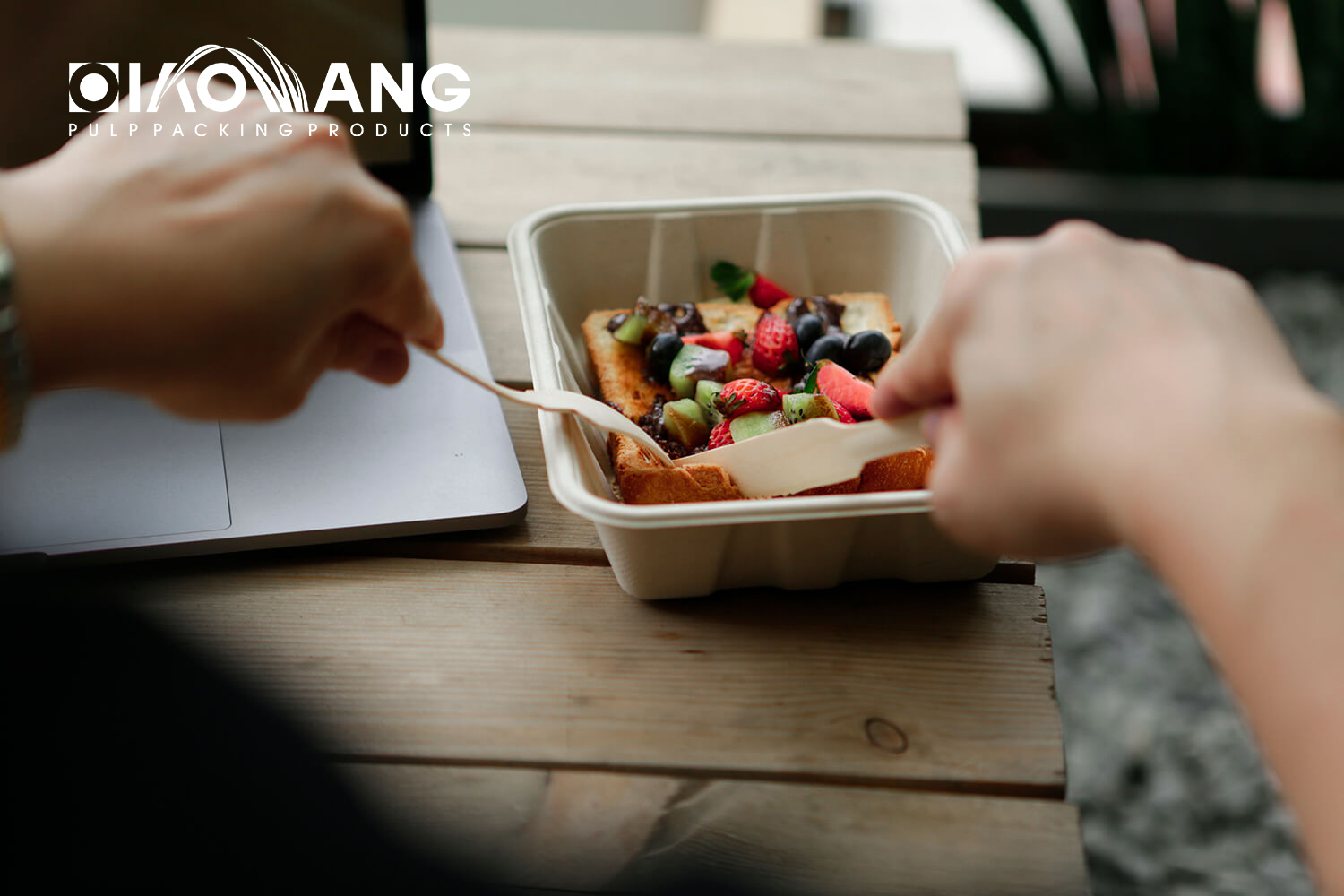 Compostable Revolution
At Qiaowang, we believe in the power of Qiaowang compostable food packaging to make a positive impact on the planet. Our range of compostable tableware and packaging is made from 100% plant fiber, specifically bagasse, which is a byproduct of sugarcane production. This natural material is not only sustainable but also fully compostable, making it the ideal choice for environmentally conscious businesses.
Redefining Eco-Friendly Packaging
Our commitment to sustainability goes beyond offering compostable products. We pride ourselves on our extensive research and development capabilities, which allow us to continuously improve and innovate in the field of eco-friendly packaging. Our dedicated team of experts works tirelessly to develop cutting-edge solutions that meet the highest standards of quality, performance, and environmental responsibility.
Unleashing the Power of Compostable Solutions
When you choose Qiaowang's compostable packaging, you unlock a world of benefits for your business. Our products are not only environmentally friendly but also offer exceptional performance. They are oil-proof, waterproof, and can safely be used in microwaves and refrigerators. This versatility makes them perfect for fast food restaurant chains, catering services, and a wide range of outdoor activities.
Choose Us for Sustainable Success
With over 20 years of experience in the industry, Qiaowang is a name you can trust for all your sustainable food packaging needs. We take pride in our flexible order-taking process, which caters to businesses of all sizes. Whether you require large quantities or small batches, our state-of-the-art equipment ensures timely delivery without compromising on quality.
We understand the unique requirements of wholesalers and agents. That's why we offer OEM/ODM services, allowing you to build and strengthen your own brand with our high-quality compostable packaging solutions. Our dedicated team of professionals is ready to assist you every step of the way, ensuring a seamless and successful partnership.
Conclusion
In conclusion, Qiaowang is your go-to source for sustainable food packaging solutions. Our compostable revolution is reshaping the industry, offering businesses a greener and more responsible alternative. With our R&D strength and technical expertise, we consistently deliver innovative and high-performance products that exceed expectations. Choose Qiaowang for your compostable packaging needs and join us in making a positive difference for the planet. Together, let's embrace the future of sustainable packaging with Qiaowang pulp packing.